UPDATED: Big Hero 6 poster and trailer revealed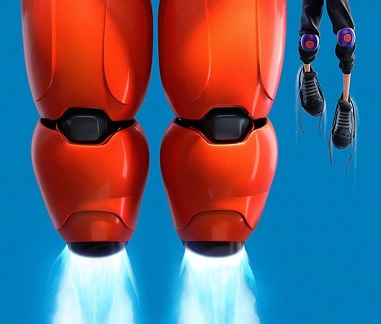 The teaser poster for Big Hero 6 was revealed on Yahoo! Movies this morning, along with a "teaser" for tomorrow's trailer debut. The preview is also possibly going to be seen on the big screen this weekend with 3-D prints of X-Men: Days of Future Past. The movie blasts into theaters November 7th.
UPDATE: The film's trailer is now online and can be viewed here.

---