Independent, non-establishment, under the radar art and animation, not from the big Hollywood studios hoping to rake in billions, but from people doing it for the love of the craft — these artists are all drawing Outside the Lines.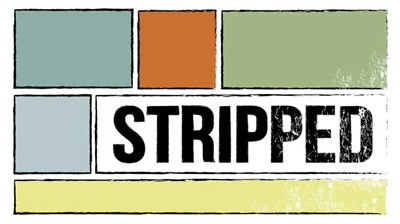 Dave Kellett, the Eisner Award nominated artist of Sheldon, and Sundance nominated cinematographer Frederick Schroeder are producing a documentary they call "a love-letter to comic strips". Titled Stripped, the film's main draw is the interviews with over 90 cartoonists. In a surprising coup, the filmmakers announced this week that they had secured the first-ever audio interview with the notoriously reclusive Bill Watterson (Calvin & Hobbes). Other popular cartoonists who participated include Jim Davis (Garfield), Cathy Guisewite (Cathy), Mort Walker (Beetle Bailey), Mike & Jerry (Penny Arcade), Jeff Keane (The Family Circus), Ryan North (Dinosaur Comics), Lynn Johnston (For Better or For Worse), Zach Weiner ( Saturday Morning Breakfast Cereal), Scott Kurtz (PvP), Scott McCloud (Understanding Comics), Richard Thompson (Cul de Sac), Stephan Pastis (Pearls Before Swine), Bill Amend (Foxtrot), Kate Beaton (Hark! A Vagrant) and many more.
Chronicling the medium as a whole is the goal of course. But with the rise of the Internet and the concurrent fall in the influence of print, another central focus of the film is the major changes taking place in the industry and the challenges it faces moving forward. For example, where in the past national syndicates paid a relative few big bucks, the web has opened up the doors to anyone sufficiently talented (and motivated) to make a living. With the syndicate model becoming all but irrelevant and perhaps even unfeasible, the old guard and the newcomers are having trouble reconciling a new definition of what makes one a cartoonist. And the Internet provided intimacy, immediacy, and ability to target more narrow audiences has allowed web based artists to change the dynamics between themselves and their audience in ways their nationally syndicated counterparts never could have dreamed of.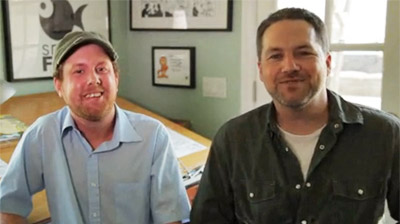 Stripped was originally funded by supporters on Kickstarter in 2011. This week it was announced that while the fiim is essentially done, one major expense remains: licensing clips. "You see, as we were editing the film, we realized we couldn't talk about the death of newspapers without showing how culturally massive they once were, and how famous cartoonists themselves were. And that means using footage we don't own. It's footage that improves the film so much…but it's expensive". They've started a final-push Kickstarter campaign to pay solely for licensing fees. And only two days into the thirty day deadline they're already halfway to their goal.
Schroeder told Comic Riffs when they were starting out, "In talking with so many fans and creators about the movie, it became clear that we weren't the only people dying to see a doc about this subject, and this demand really made us sit up and say: 'Wow, we have to make this really great for everybody'". Kellett added, "The line we have in the trailer, 'Everybody Loves Comics', has never been so self-evidently true. Even beyond donations, people have been coming out of the woodwork with volunteerism, kind words and leads for the film. People clearly want to see this film and want it to be really good".
They hope to have the documentary in the festival circuit later this year. If you missed your chance to support Stripped originally, now is your chance to get on board to ensure this important piece of art history is the best it can be — and to secure yourself a copy!