Recapping this summer's animated movies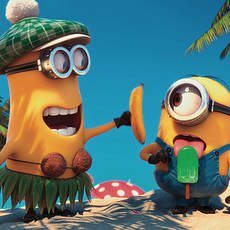 This summer saw a record number of animated movies hit theaters: Blue Sky's Epic, Pixar's Monsters University, Illumination's Despicable Me 2, DreamWorks' Turbo, Sony's The Smurfs 2 and DisneyToons' Planes. While Despicable Me 2 rose to become the year's second-biggest film, Forbes observes that most of the animated releases performed below expectations, with Turbo, The Smurfs 2 and Planes on track to gross less than $100 million domestically.
Concurrently, The Atlantic has a spoiler-filled article on a recurring theme in many of today's animated movies: self-esteem. At the summer box office, Monsters University, Turbo and Planes each offered an optimistic message on the subject. The article suggests that the studios learn from the 1969 classic A Boy Named Charlie Brown, in which the title character learns not every dream is reachable.

---