Looney Tunes and Jack Frost on DVD!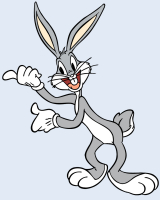 Some of the eagle-eyed among you may well have noticed a couple of recent additions to the page over the past couple of days: I've posted my comments on
Jack Frost: Deluxe Edition
– no, not the festively awful Michael Keaton vehicle in which he plays a snowman (that's real, by the way, for those that missed that certain cinematic milestone), but the 1979 stop-motion holiday special created by the Rankin/Bass studio. Famous for classics
Santa Claus Is Comin' To Town
and
Rudolph The Red-Nosed Reindeer
, some of their later output can be a bit hit or miss, but I found it a nostalgic hour's or so worth of entertainment, and a clear influence on Tim Burton's later, more celebrated features.
Also new today is our latest contest, for the Looney Tunes Spotlight Collection Volume 6, which again features a two-disc selection of shorts from its four-disc bigger Golden Collection brother, which we'll be reviewing shortly. Both sets came to stores this past Tuesday, and are available to purchase from Amazon.com now! You have until next Friday 31 October to get your entries in, so good luck!
And stay tooned! – Ben.

---